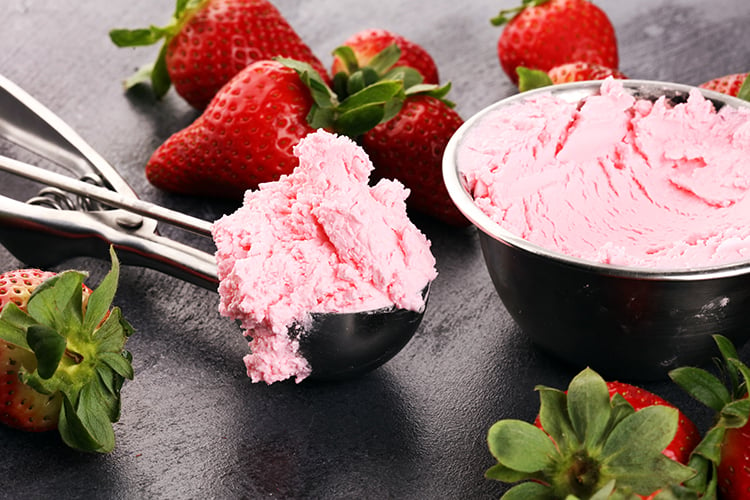 The perfect way to cool off on a hot day! Ice cream made with local berries or fruit, condensed milk and cream. Quick and easy, no need to use eggs or an ice cream maker.
Makes approx. 600 ml
Ingredients:
150 g prepared fruit (e.g. apricots, mango, strawberries or peach)
130 g sweetened condensed milk
160 g cream
Optional: 1 tsp vanilla sugar or vanilla extract
Cut fruit into large chunks.

Sieve if required, depending on the texture of the fruit.

Mix to a puree with the condensed milk.

Whip the cream until stiff and mix with the fruit.

Pour into a container and freeze for 4-6 hours.
Tip:
Fruit with a low water content like apricots or mangoes, are perfect for this ice cream, as they ensure an even creamier texture. If you use strawberries and peaches that have a higher water content, the ice cream becomes a little less creamy and tends to form small crystals on the surface if stored for longer.
---