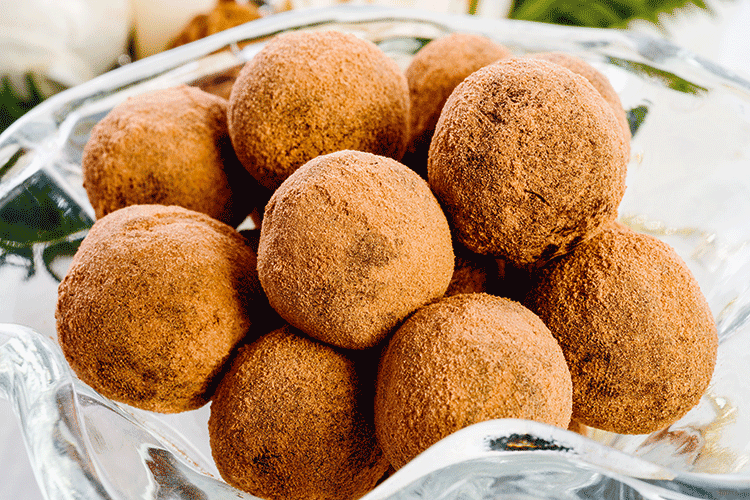 Ingredients
• 200 g apricot kernel flour
• 250 g ground almonds
• 50 ml apricot kernel oil
• 50 ml almond oil
• 200 g icing sugar
• 2 tablespoons water
• 20 g almond liqueur
• Cocoa powder
Method:

Mix all the ingredients apart from the cocoa powder together in a bowl. Stir the mixture until
it becomes easy to shape. Take a tablespoon of the marzipan and shape into a large ball.
Sprinkle some cocoa powder on a plate and roll the marzipan in it. Voilà – tasty marzipan balls with a hint of apricot, ready to eat.
---
Further information