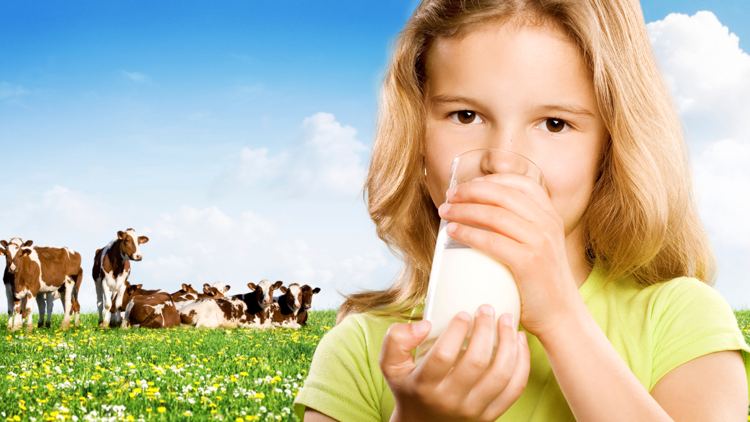 Global milk consumption is in period of continuous growth. In 2012 the consumption per person was 109.1 kg; in 2011 it was 106.1 kg, with some regional var
iations.

West­ern Eu­rope led the way in 2011 with over 300 kg con­sump­tion per head, fol­lowed by Latin Amer­ica with 130 kg, Asia with around 50 kg and Africa with 40 kg.
Con­sump­tion glob­ally has risen in the last seven years by be­tween 2% and 3% per year. This growth has firstly been dri­ven by an in­crease in con­sump­tion per head and sec­ondly by the global pop­u­la­tion growth. The UNO es­ti­mates that this level of an­nual growth will con­tinue for the fore­see­able fu­ture.
How­ever, the con­tin­ued growth in the world pop­u­la­tion by up to 30% by 2050 (com­pared to 2000) cou­pled with a yearly in­crease in milk de­mand of 3.2% could mean short­ages lead­ing to a price in­crease in the near fu­ture.This could then lead to an in­crease in ex­ports of Swiss milk in the fu­ture.
The out­look for milk pow­der in the fu­ture is ex­cel­lent. The FAO/OECD is like­wise pre­dict­ing a strong in­crease in de­mand, with an an­tic­i­pated rise of 26% for full milk pow­der and 22% for low-fat milk pow­der.
Source: IDF International Dairy Federation