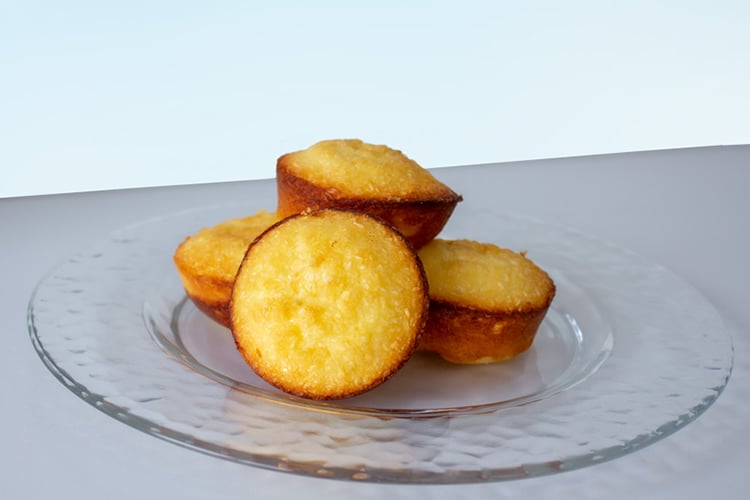 Condensed milk a favourite ingredient in lots of recipes around the world. You can find a recipe for mini coconut and condensed milk cakes here.

Makes 12
Ingredients:
250 ml milk
1 ½ tubes condensed milk (approx. 350 ml)
3 eggs
20 g cornflour
50 g melted butter
100 g desiccated coconut
Mix all the ingredients except the coconut with a hand blender at the highest speed for approx. 30 seconds.

Fold in the desiccated coconut and set aside for 10 minutes.

Meanwhile, grease a muffin tray

and dust with flour.

Divide the mixture into 12

and bake at 170 °C for 25–30 minutes.
Enjoy!