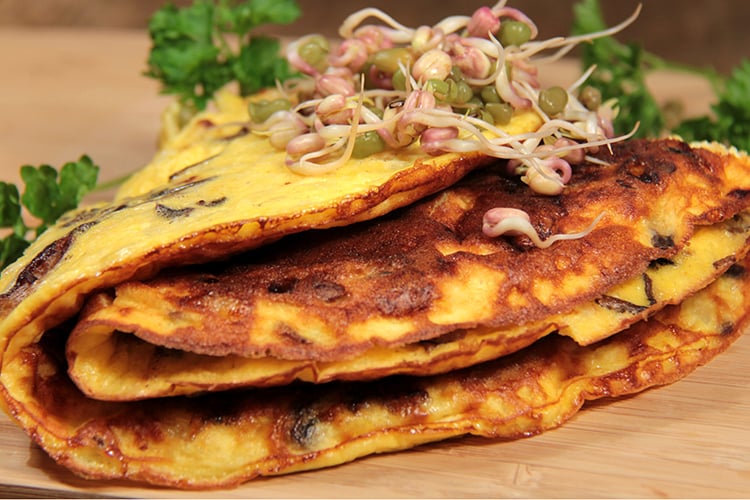 Tasty pancakes make with sunflower flour? Click here to for the recipe.

for 10 servings
Ingredients:
3 eggs
400 ml milk
50 ml oil + plus extra oil for cooking (refined sunflower oil)
200 g sunflower flour
¾ packet baking powder
½ tsp salt
Separate the eggs. Leave the egg whites to one side.
Mix the flour and the baking powder together.
Whisk the 3 egg yolks in a bowl with the mixer at the highest setting and add the salt. Add the oil and whisk again. After approx. 2 minutes, add the milk and gradually add the flour with the baking powder. Continue mixing until a creamy, thicker batter is formed.
Whisk the egg whites until stiff.
Using a whisk, carefully fold the stiff egg whites into the sunflower flour batter.
Heat a pan to a medium heat. Add sufficient oil to the pan.
Using a ladle, add a spoonful of batter to the pan (approx. 8-10 cm diameter) and cook for approx. 2-3
minutes on each side.

When they are cooked, the pancakes can be kept warm in the oven at approx. 80° C. Serve warm.