---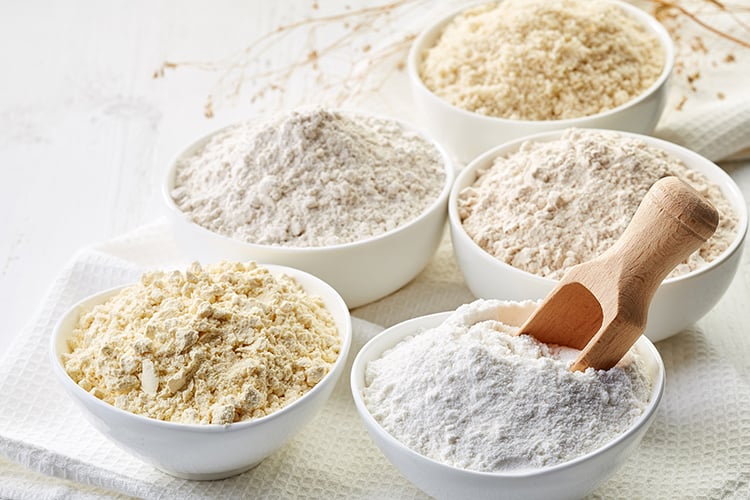 The demand for protein-rich plant-based foods is on the rise – and not just from consumers following a vegan or vegetarian diet. A growing number of people are making new lifestyle choices. Consumers are putting their health and the environment above their desire for animal products and looking for alternative vegetable sources.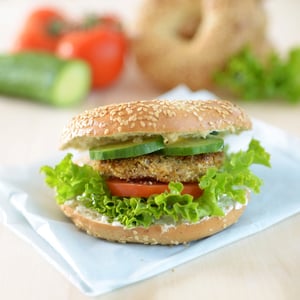 How can you enjoy a protein-rich diet and still reduce your consumption of animal products to a minimum? It's a question that affects all of us – not just those following a vegetarian or vegan diet. Regardless of the diet we choose, to be healthy we should increase our intake of vegetable products and decrease our animal product consumption. Why not try a barbecued veggie burger or a vegan spaghetti bolognese? Today's meat substitutes taste delicious and can be enjoyed in many different ways. Animal proteins are valuable in biological terms but also contain unhealthy saturated fats that can lead to increased cholesterol levels and other lifestyle diseases such as obesity, gout, type 2 diabetes or cardiovascular disease (1). The German Nutrition Society (DGE) recommends restricting our meat intake to 300 to 600 grams per week (2), including sausage products. Similar reference values apply in Great Britain, Scandinavia, France and the Netherlands (3).
Vegetable proteins safeguard our nutrition in the long term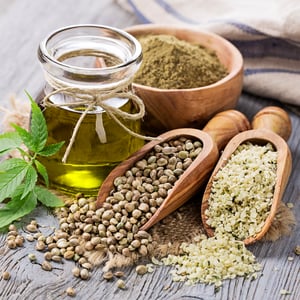 As well as the health benefits, there are other important reasons for choosing vegetable proteins – including the fact that they come out better in terms of the environment and use of resources. The WWF in Switzerland recently commissioned a study to research the climatic impact of various eating habits (4). The result was clear: the lower the meat consumption, the better it is for the environment. A diet that only contains vegetable protein produced exactly half the CO2 emissions (around 1124 kilograms) of a diet mainly comprising meat, milk products and eggs, which produced around 2350 kilograms of CO2 each year. In addition, our resources for the production of animal protein are limited − especially with regard to livestock husbandry and the associated fodder cultivation. If the world population continues to grow at the same rate, we will have to produce around 50 percent more protein in 2050 to avoid a shortfall in supply. This will be difficult to achieve with animal protein. Some consumers have taken this to heart and are making a conscious decision to incorporate more vegetable protein in their diet.
Plant flours – a viable option for the production of meat substitutes and snacks
The vegetable flours produced by the German-based Marbacher Ölmühle are attracting considerable interest as an ingredient in protein-based foods. The company has a proud tradition, producing cold-pressed vegetable oils from its base near Stuttgart since 1899 and recently adding highly concentrated protein flours made from oil seeds. The raw material used for the flour is the press cake from the oil production. Alongside protein, it contains additional valuable nutrients such as vitamins E and C. The deoiled flours are suitable for the production of vegan spreads, meat substitutes and lactose-free snacks.
As well as the health benefits, there are other important reasons for choosing vegetable proteins – including the fact that they come out better in terms of the environment and use of resources.
Marbacher Ölmühle only uses seeds that can be traced precisely, so the company can always prove the origin of its ingredients. The quality of the raw ingredients is another vital criterion. Good oil and flour – and ultimately healthy foods – can only be produced from high-quality seeds.
Each flour has its own specific characteristics
One vegetable flour will be more suitable than another depending on the application. Sunflower and pumpkin seed flours, for example, have remarkably high protein content, above 50 percent. They are ideal as an ingredient in low-carb products. The subtle taste of sunflower flour is also great for the production of meat substitutes such as hamburgers or vegetarian bolognese.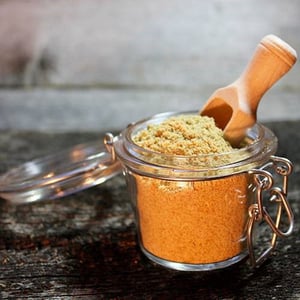 Anyone looking for a product that is low in carbohydrates and rich in fibre will find the perfect raw ingredient in golden linseed flour. Golden linseed flour also has a high binding and swelling property and is therefore an excellent natural stabiliser or sauce binder as well as a thickener for vegan and vegetarian products.
Almond flour is also something quite special. In addition to its high protein content of 49 percent it also contains around 700 milligrams of vitamin C per kilogram, making it a true nutrient turbo. In addition, almond flour contains the valuable amino acid lysine.
Using plant flours – a benefit for food production
There are a number of additional benefits in using plant flours for food production. Plant flours increase the protein or fibre content and provide valuable additional minerals. The snack market in particular shows that more and more people are looking for foods that offer added value. More than 50 percent of snack consumers (5) now opt for a product that offers health benefits: such as snacks that provide protein, fibre, vitamins, folic acid, magnesium and zinc.
The demand for ingredients and products that are natural and rich in protein and fibre with few if any artificial additives will continue to grow.
A global study conducted by the Nielsen Institute (6) shows that 43 percent of respondents prefer products made only from natural ingredients. Around a third of those studied considered it important that their snacks contained as little sugar, salt, fat and calories as possible – but more fibre, protein and whole grain.
Health claims that offer interesting marketing options
High-protein foods are also exciting in marketing terms. The European Food Safety Authority (EFSA) allows health-related statements under certain conditions (7). If the protein accounts for 12 percent of the overall calorific value of a food or more, it is possible to explicitly reference it as a source of protein. A product can also be advertised as high protein as long as at least 20 percent of its overall calorific value comes from protein. Possible health claims include statements such as "Protein helps to build or maintain muscle mass" or "Protein helps to protect healthy bones" (8).
As vegans, flexitarians or food manufacturers, we now have the convenience of being able to rely on different protein sources that provide us with particular amino acids or improve a specific application. And we can opt for vegetable sources of protein if we want to do help the environment. Both our environment and the generations to come will thank us for it.
---
Further information
Sources


1) Apotheke im Ärztezentrum: 

Ernährungstipps beim metabolischen Syndrom

 (

http://www.apotheke-im-aerztezentrum.de/extras/metabolisches_syndrom.pdf

).




2) DGE - German Nutrition Society publication: . 

«Vollwertig essen und trinken nach den 10 Regeln der DGE».


3) ESFA, Journal 2010: 8(3):1461.


4) WWF Switzerland (2016). Pflanzen – alles andere ist Beilage
5) A. Bell, Phd, RD. Snack is the New Black. (2015). Today's Dietitian Magazine.
6) Nielsen Company (September 2014). Snack Attack. What Consumers are reaching for around the world.
7) Regulation (EC) No 1924/2006 of the European Parliament and of the Council of 20 December 2006 on nutrition and health claims made on foodshttp://eur-lex.europa.eu/legal-content/EN/ALL/?uri=CELEX:32006R1924).


8) COMMISSION REGULATION (EU) No 432/2012 of 16 May 2012 establishing a list of permitted health claims made on foods