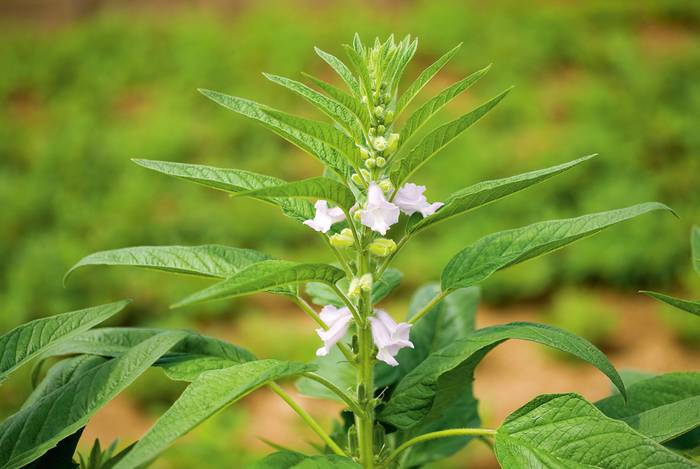 Secondary phytochemicals – although they are part of our daily nutrition, little has been known about them up to now. If you examine them closely, however, you discover that they have an exceptionally positive impact on our health.

Not eas­ily clas­si­fied
Sec­ondary phy­to­chem­i­cals are a het­ero­ge­neous group of the most di­verse plant-based substan­ces. They are classed as "sec­ondary" be­cause plants do not need them to build cells or meta­bolise en­ergy, yet they are still es­sen­tial for the plant's sur­vival. Sec­ondary phy­to­chem­i­cals offer pro­tec­tion from pests, UV light and other envi­ronmental in­flu­ences. They also pro­vide colour and fra­grance and serve as growth reg­u­la­tors. In con­trast to pri­mary phy­to­chem­i­cals, such as car­bo­hy­drates, pro­teins and fats, sec­ondary phy­to­chem­i­cals ap­pear in far fewer quan­ti­ties.
We now know of around 100,000 sec­ondary ­phytochemicals; a few thou­sand of these are found in the foods we eat. The most im­por­tant are carotenoids, polyphe­nols, phy­tos­terols, sul­fides and monoter­penes. Found in all plants, chloro­phyll is also a sec­ondary phy­to­chem­i­cal and is used as a colour in the food in­dus­try.
Pri­mary im­pact
Sec­ondary phy­to­chem­i­cals are mostly found in the skins, outer lay­ers and leaves of fruits and veg­eta­bles. Nuts, pulses, ce­re­als and oil seeds like sun­flower seeds and sesame seeds are im­por­tant sources. Heat de­stroys many sec­ondary phy­to­chem­i­cals, so cold-pressed veg­etable oils have a clear ad­van­tage here, for ex­am­ple. Even if we don't yet fully un­der­stand how sec­ondary phy­to­chem­i­cals work, there are strong in­di­ca­tions that they do.
They play an im­por­tant role in pre­ven­tive health care, coun­ter­act­ing car­dio-vas­cu­lar dis­ease, strokes and high blood pres­sure. It's thought they also help pre­vent obe­sity, os­teo­poro­sis and asthma and they have neu­ro­log­i­cal, in­flam­ma­tion re­duc­ing and an­tibac­te­r­ial ef­fects. On av­er­age, a var­ied diet pro­vides around 1.5g of sec­ondary phy­to­chem­i­cals each day – so it is worth opt­ing for di­ver­sity in the foods we eat.