---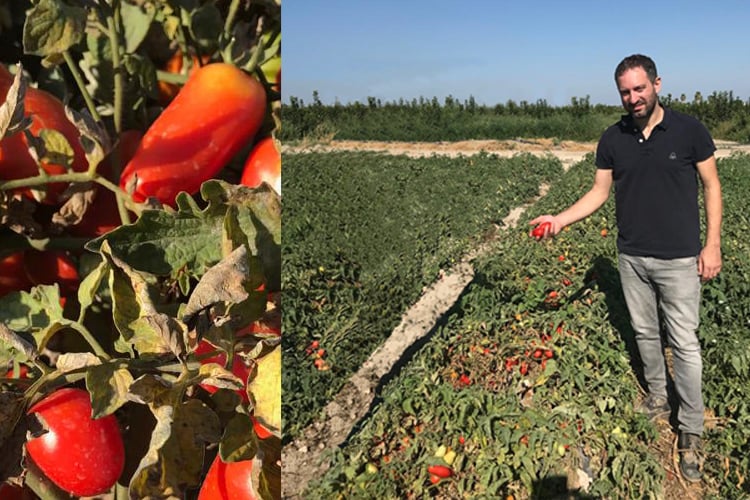 Tomatoes are real sun worshippers; they love the warmth and the south – and are not so keen on rain. It's only when the location and the cultivation are right that they ripen into aromatic fireworks. Which is why we want to know where our tomatoes grow and who is looking after them. Whenever we can, we visit our producers in person and take a walk around their fields.

In terms of taste, our sun-ripened, dried tomatoes from organic cultivation are an incomparable experience year after year! All the flavour and aroma of the south are concentrated in our crunchy "pomodorirossi" – simply nature in its best form. But what is the secret of their delicious uniqueness?
To make it to our Zifru production facility in Zittau, the tomatoes must pass rigorous tests.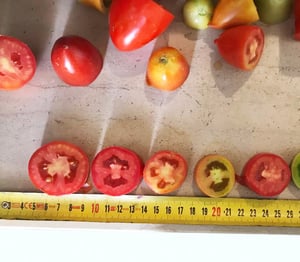 Right at the start, it's all about choosing the right organic producer – only the best crops from the field are suitable for manufacturing our dried tomatoes. To make it to our Zifru production facility in Zittau, the tomatoes must pass rigorous tests. As well as great flavour, they also have to meet essential criteria in terms of their size, water content and fleshy texture. The way they are grown is just as important – they must be produced organically. So we prefer to choose our producers and the tomatoes by visiting them in person. It's the only way we can see for ourselves where our tomatoes grow and how they are cultivated.
Apulia, the sunny source of our tomatoes on the heel of Italy's boot
The expertise of one of our employees in dried fruits and vegetables, combined with his Italian roots, led us to the sun spot of Apulia and to our tomato farmer. He remembered where he had always tasted particularly good tomatoes during his summer holidays as a child and teenager.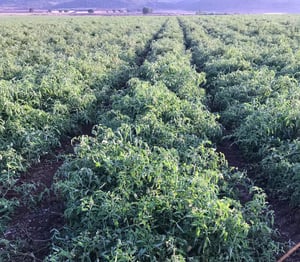 The farmyard lies in the midst of endless olive groves – green as far as the eye can see. Our healthy and vigorous tomato plants grow here, on a vast open-air field between the Adriatic coast with its crystal clear waters, and the gentle, oregano-scented hills. No pesticides are used during the growth of our tomatoes, with cultivation entirely in line with organic guidelines. We have a zero-tolerance policy. Under the best natural conditions and after many hours of sunshine, our tomatoes are ripe for harvesting.
From the field to the drying plant in just one day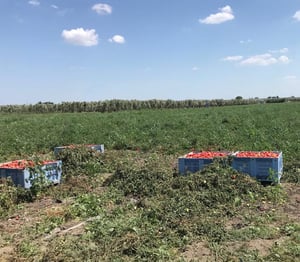 Our tomatoes are still carefully picked by hand, just way our parents and grandparents harvested them. On the same day they are picked, our Apulian "pomodori rossi" make their way through Italy to Germany, reaching Zittau and the headquarters of Zifru Trockenprodukte GmbH within 24 hours.
On arrival, the tomatoes are immediately subject to entrance controls and quality checks. Those receiving the "flawless" seal of quality are now washed and sliced, before passing through various steps in our innovative and gentle drying process.
Step by step with our latest technology
Our technology for producing dried vegetables and fruits is based on air drying and the latest scientific knowledge, guaranteeing our customers and consumers consistent quality.
"We don't add sugar, fat or other additives in our manufacturing process."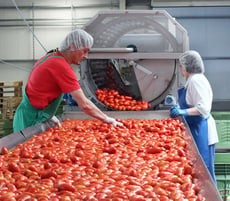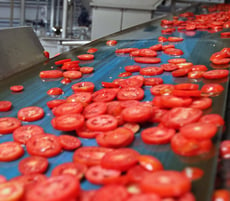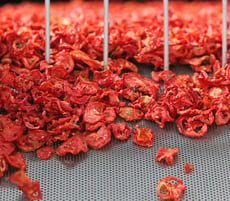 In the first of several steps, we dry the sliced tomatoes at a low temperature, retaining a specific residual moisture. The last remaining water from our crops is then extracted ultra fast and completely gently with the Zifru technology – the secret of our crunchy effect. They are so crispy that you can hear every bite.
The low temperatures protect the valuable nutrients and they remain largely intact, concentrated in the dried tomato slices. The gentle drying process also preserves the natural colour of the fruit. During the production we do not add sugar, fat or other additives; we provide the concentrated goodness of nature in its best form, with added crunch.
Freshly repackaged
Our tomatoes now continue on their journey. In the packaging process, the aromatic discs are filled into pouches and then into shelf-ready trays or folding boxes containing four bags, depending on the customer's requirements.
The small bags correspond to one of our five-a-day recommended portions of vegetables and fruits. They are easy to take on the go and always crunchy – a great healthy snack.
Our tomatoes are now also available with the addition of the finest of spices – cardamom. This far-eastern flavour harmonises perfectly with the taste of the dried tomatoes, without dominating it. In India, cardamom is considered the "King of the Spices", with a sweet-spicy flavour. It has a powerful, spicy, mild, burning and warming taste.
Try it out for yourself. You can order a sample here.
Learn more about our dried tomatoes here:
---