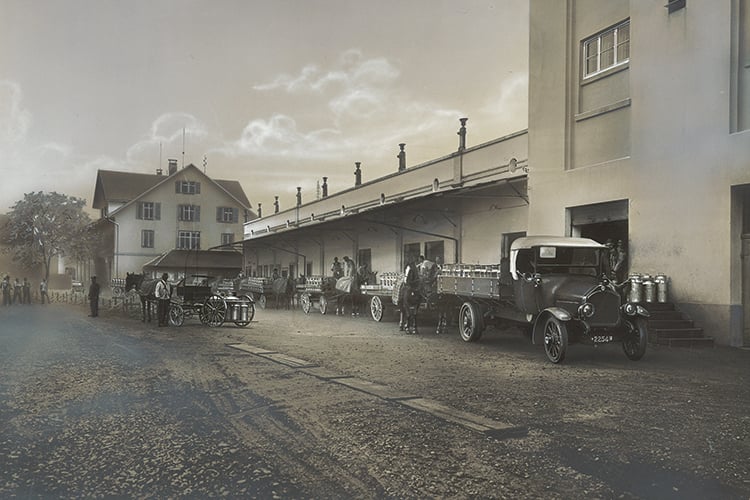 An a
rticle in the Swiss Official Gazette of Commerce in summer 1894 that referred to export opportunities for steri
lised milk in cans, especially for shipping companies, produced the first shoots of the idea to found a corresponding production company in Hochdorf.
Once upon a time – the story of the HOCHDORF Group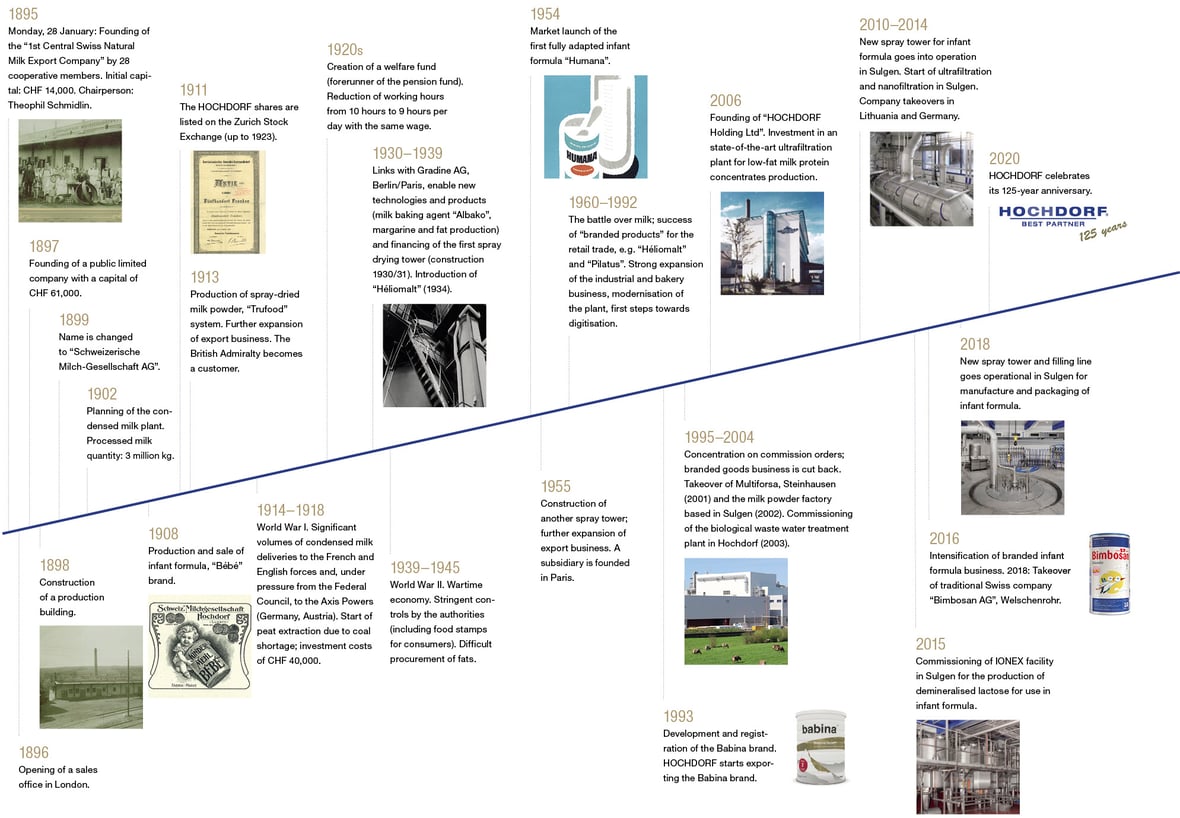 Jean Tschupp-Ineichen aus Ballwil stellte Dosen her und versprach sich ein Zusatzgeschäft, Theophil Schmidlin, Direktor der Seethal-Bahn, erhoffte sich Transportvolumen, und der Präsident der Käsereigenossenschaft Hochdorf liess sich für die Gründung eines entsprechenden Unternehmens gewinnen.

An der Gründungsversammlung der «I. Centralschweizerischen Naturmilch-Exportgesellschaft» vom Montag, 28. Januar 1895, im Hotel Hirschen in Hochdorf, zeichneten 28 ( 21 waren anwesend ) Genossenschafter Anteile. Sieben davon waren Milchproduzenten. Das Gründungskapital der Genossenschaft betrug CHF  14 000, der erste Präsident des jungen Unternehmens hiess Theophil Schmidlin.

Noch im selben Jahr wurden das technische Know-how und die Fabrikationsanlagen beschafft, Personal rekrutiert und erste Kontakte für den Export geknüpft. Die ersten Dosen Sterilmilch konnten bereits im Gründungsjahr exportiert werden.
---
Bildlegende
Milchannahme in Hochdorf in den 1920er-Jahren. (Bildquellen: HOCHDORF Archiv, Daniel Hurter)