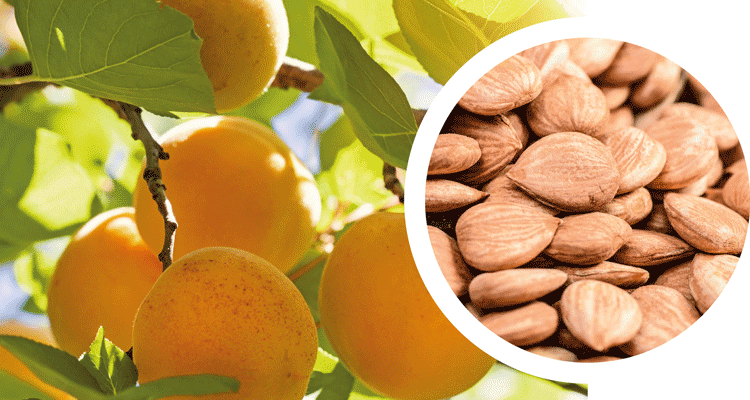 Its intensely fruity taste makes virgin apricot kernel oil an excellent choice for enhancing cold dishes, such as salads, muesli or yoghurt. The fruity aroma also gives desserts an added sparkle, turning simple dishes into something special.
The nutty flavour is another dominant taste component, with the almond note particularly striking. Oily and fatty attributes, accompanied by grainy, seedy and buttery components, round off the flavours. Apricot kernel oil is also a good accompaniment to hot dishes, although the oil itself should not be heated.



In 2018, the International Taste & Quality Institute awarded the Superior Taste 2-Star Award to the apricot kernel oil from Marbacher Ölmühle.

To make the quality standards and ­characteristics of its vegetable oils quantifiable in terms of flavour, ­Marbarcher Ölmühle has developed special radar charts that map the typical sensory characteristics of its individual oils.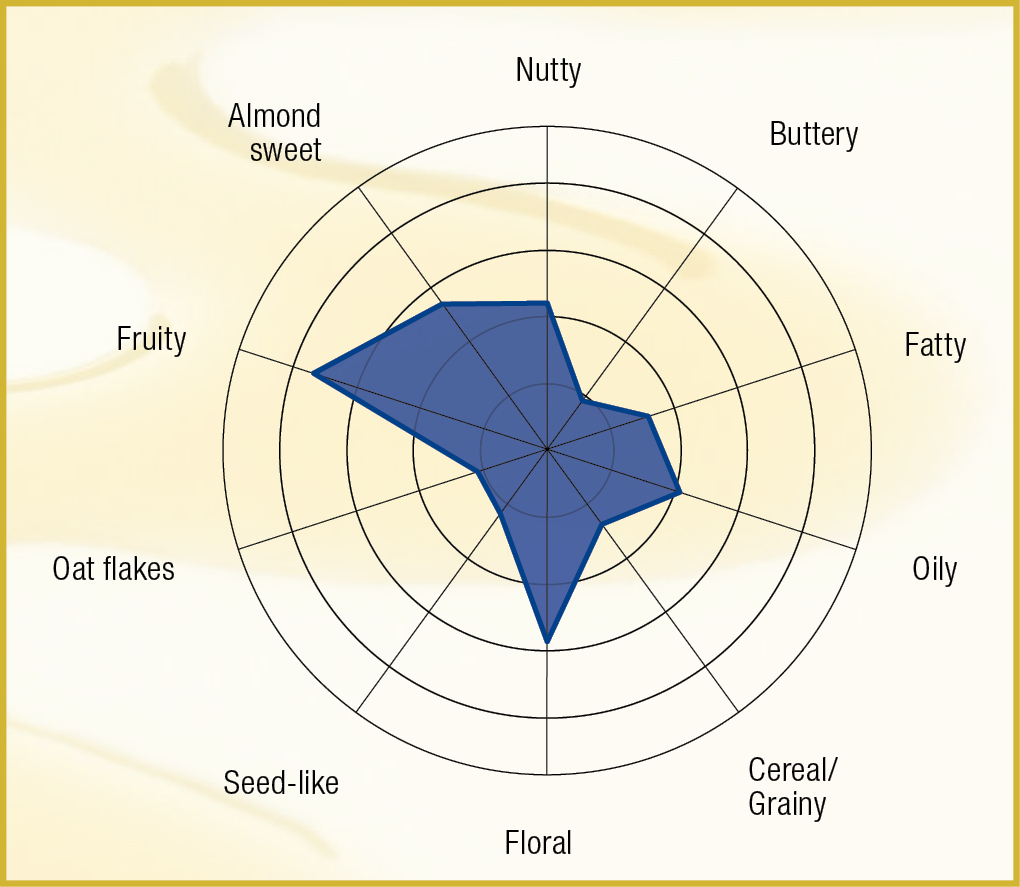 Sensory radar chart for apricot kernel oil (®HOCHDORF Swiss Nutrition Ltd)
---
Further information