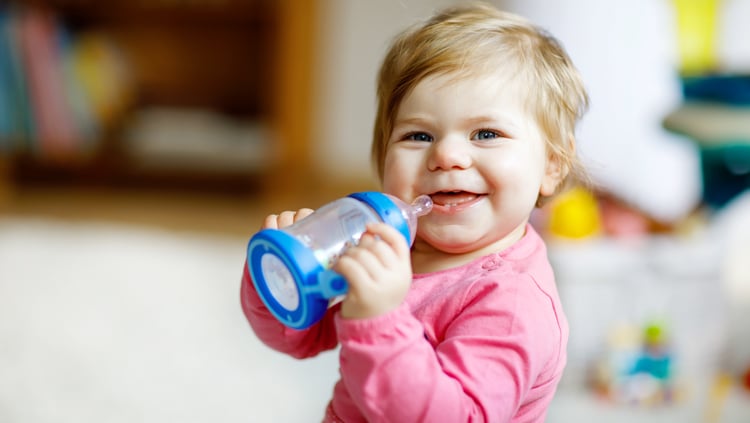 Since the end of February this year, HOCHDORF has been producing infant formula with new formulations for the EU and Switzerland. As well as complying with the new EU/Swiss regulations, the adapted formulations have also been completely optimised. HOCHDORF now completely avoids palm oil and soya components, uses less protein and has increased the amount of important omega-3 fatty acids.

Since 22 February 2020, infant formula producers have only been able to manufacture products for the European and Swiss market that conform to the new EU regulations for food intended for infants and young children and food for special medical purposes ((EU) 2016 /127; (EU) 2016/128). But what does this mean and how do the regulations influence the composition of the HOCHDORF formulations?
Only the best for our customers
There have been a number of changes to the composition of our new EU formulations for HOCHDORF infant formula. These changes are not exclusively due to the new regulations, however.
HOCHDORF has undertaken a thorough review of its formulations and made additional adjustments in line with the latest scientific findings that go beyond the EU regulation.
Avoiding palm oil
We have stopped using palm oil for all EU formulations, for instance. For most formulations, we have replaced the palm oil with anhydrous milk fat (AMF). AMF has a different composition to palm oil. Its structure is similar to the milk fat in breast milk and is better at absorbing nutrients than palm oil. AMF is easy to digest and reduces hard stools. It is more natural and has a creamy buttery taste. HOCHDORF is also avoiding the use of palm oil in its new EU formulations for environmental and sustainability reasons.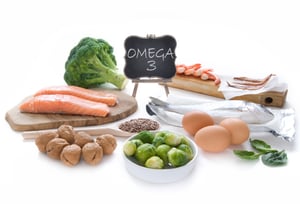 Less protein, more DHA and ARA
If babies consume too much protein during pregnancy and in the first years of life, it can lead to obesity in later life. The new law reduces the minimum value for protein in infant and follow-on formula. HOCHDORF sees this as an opportunity and is reducing the protein content in its formulations even though the quantities previously used would still have conformed to legal provisions. Our aim is to mirror the composition of breast milk as closely as possible.
DHA and ARA are essential omega-3- and omega-6 fatty acids and are important functional and structural components of the brain. DHA and ARA increase the suppleness and permeability of cell membranes, creating optimal conditions for a variety of brain functions. The new regulation doubles the minimum DHA content. HOCHDORF has also doubled the quantity of ARA for certain formulations.

Allergen reduction
Soya lecithin has long been used as an emulsifier in HOCHDORF infant formula. New scientific findings create different options and mean that alternatives are now available. As part of the transition to new formulations, HOCHDORF has replaced soya lecithin with sunflower lecithin. This dispenses with an allergen, enabling babies with a soya allergy to consume our EU infant formula.
Formulation adjustments that meet the regulations
Along with additional optimisation of the formulations for its infant formula, HOCHDORF has ensured it is fully compliant with the new regulations. Carnitine is now mandatory in all infant formula, for instance – an amino acid that plays an important role in energy production in the body. The minimum and/or maximum content of various vitamins and minerals has also been either decreased and/or increased and the changes to nutrient content make it possible to undertake minor adjustments to the labelling on packaging.
HOCHDORF is proud of its new formulations.
The optimisations means that its infant formula stays in step with the latest scientific findings. HOCHDORF will maintain its focus in the future and continue to optimise its products on an ongoing basis. We have no doubt that this is the only way we can continue to maintain our role as BEST PARTNER for our customers.


---
Further information