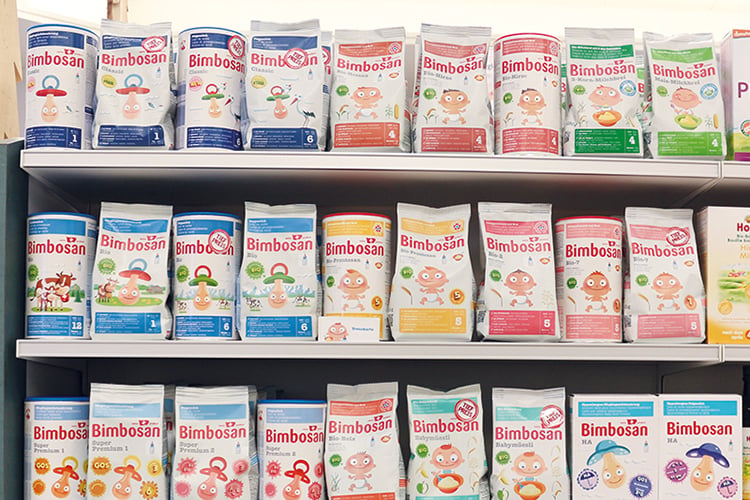 Bimbosan has belonged to the HOCHDORF Group since 2018. The Swiss company steeped in tradition is a great fit with HOCHDORF, with its infant and young child formula.

The Bimbosan product means that HOCHDORF is now also represented on the Swiss market with its own infant formula brand. While the HOCHDORF Sales Team specialises in business-to-business ( B2B ) customers, Bimbosan focuses on end customers.
It's hard to imagine a pharmacy or chemist store in Switzerland that doesn't stock Bimbosan.
Five sales representatives work throughout Switzerland every day, advising pharmacists, paediatricians and midwives. They clarify questions about the wide range of Bimbosan products, train specialists and present new products. It's the only want to ensure that the consumer is properly advised. We also have an in-house sales team answering questions directly from families on a dedicated hotline every day about the products and how to use them.
---
(Image source: HOCHDORF archive)