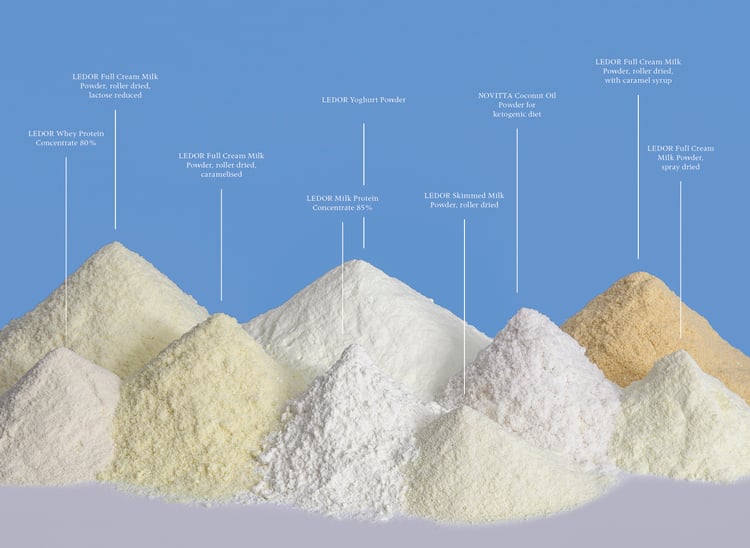 Milk is 87 per cent water. Yet it is astonishing how many different uses there are in the food industry for remaining 13 per cent of milk ingredients – both dried and sometimes in a highly separated form.
Not all milk powder is the same
As well as large parts of water, milk also consists of lactose (milk sugar ), milk fat, milk proteins and minerals. Every milk ingredient has specific properties that interest the food processing industry. The properties also vary depending on how they are extracted and dried. Seen as a whole, this results in countless applications. HOCHDORF has been working in this area since 1895, making it Switzerland's recognised expert in the field.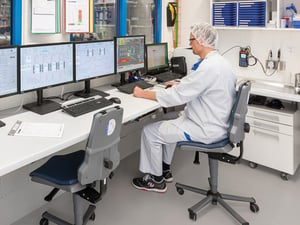 Drying increases the shelf life of the valuable ingredients contained in milk. Other benefits include flexible storage options, consistent quality and the desired functional properties.
But how are the different milk ingredients separated? Firstly, the milk delivered to us is skimmed, resulting in skimmed milk and cream. The skimmed milk can then be immediately dried. For whole milk or cream powder, milk fat is added back to the skimmed milk to the desired fat value. Secondly, we can use ultrafiltration and nanofiltration to separate the two protein types whey protein and casein. For HOCHDORF's own infant formula, we also fractionate high-quality demineralised lactose from whey.

Our key expertise is in gently concentrating and drying the milk components. We have spent generations acquiring substantial knowledge in this area – and we will continue to work intensely to maximise the potential for using the raw material of milk.
---
Captions
Header: A cross section of the milk powder diversity at HOCHDORF. (Photography: Brigit Willimann)
In text: View of the control centre at the Ionex facility in Sulgen for the production of demineralised lactose. Andreas Sepp, Production Manager Baby Care Sulgen. (Photography: Daniel Hurter)